Managed Cloud Hosting Services
Managed Services typically: means you have specific servers and other components assigned to you, and the provider is doing the things your IT department would do if you were sourcing the computing services internally.  These would include keeping hardware up and running, applying patches and updates, monitoring systems and keeping historical trend data. You still manage any applications running on the systems.
Cloud Computing Models:
IAAS (Infrastructure as a Service ) – This model provides you with access to virtual servers and networking devices but in many ways you need to manage them just as you would if they were sitting in your own data center. This is the least expensive option and provides the least added value. You might have a 3rd party managed service provider manage the environment for you.
PAAS (Platform as a Service)  – You, the customer, are given a specified configuration such as firewall, servers and load balancers that are managed by the vendor up through the level of the operating system. You need to install and manage any applications that run on top of the infrastructure.   From a cost perspective, this option would be less expensive than the SAAS model.
SAAS (Software as a Service) – With SAAS, you use a web browser and the Internet to connect to the software.  There are variations.    Typically your data is stored on the Internet.  In this scenario, the vendor is managing the software application and provides a Service Level Agreement (SLA) for application up-time.    As the customer, you are responsible for the specific setup/configuration of the application and associated   business processes.    In this model, the cost is comparable to the value gained by you the customer.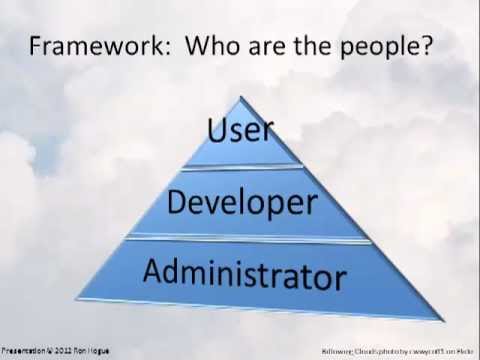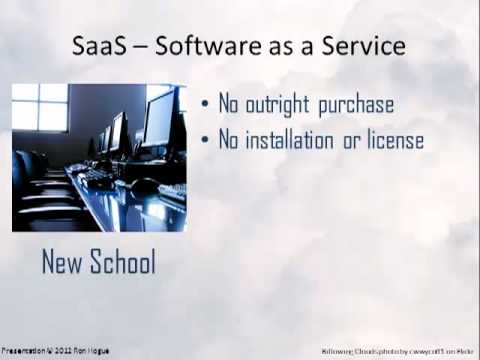 Windstream Managed Cloud Hosting Solutions accelerates cloud migration for enterprise customers, using Racemi Cloud Path
Little Rock, Ark.— Windstream Hosted Solutions, part of Windstream (Nasdaq: WIN), and one of the nation's premier providers of enterprise-class cloud and managed hosted solutions, has partnered with Racemi, a Software as a Service (SaaS) provider, to enable business to quickly and automatically migrate their existing physical and virtual servers to Windstream's  cloud.
By leveraging Racemi's  Cloud Path SaaS platform, Windstream will accelerate server migration, allowing enterprise customers to continue daily business operations during the migration without experiencing downtime. With this automated process, the data transfer occurs in the background while the production server stays up and running. Additionally, Cloud Path's self-service portal has been fully integrated into Windstream's cloud portal, providing a seamless transition into the Windstream cloud.
"We know from experience with many businesses that manual, time-consuming cloud migration creates barriers to cloud entry," said Chris Nicolini, Windstream's senior vice president of data center operations. "We deliberately partnered with Racemi,  given their history and experience in providing solutions that make cloud transitions seamless and efficient."
For customers seeking to migrate data, applications and systems to a cloud environment, the transition process can be a cumbersome. Currently, many companies move data using either an external storage device, such as a hard drive, or rebuild servers from the ground up. Windstream's  new solution is a sophisticated, market-sensitive alternative to these options.
"Cloud migration can be daunting for many businesses, not only because of the complexity of the solutions, but also due to the perception that critical time and data may be lost during migrations," said Matt Preschern, senior vice president and enterprise chief marketing officer at Windstream. "Windstream's  innovative migration option virtually eliminates concerns regarding downtime, and continues to support our 'smart solutions, personalized service' brand promise to our customers."
Windstream Hosted Solutions including Managed Cloud Hosting offers a robust cloud computing solution that dramatically improves the efficiency and availability of IT resources and applications for enterprise businesses, allowing them to rapidly implement cloud services without capital investments so they can reshape their environment on demand. The Windstream Hosted Solutions suite includes public, private, and hybrid cloud products, available to businesses nationwide. These managed and dedicated hosting solutions, combined with Windstream's  full line-up of advanced network communications and technology products – including voice and data services such as VoIP, SIP trunking, MPLS, and dedicated high-speed internet – enable Windstream to offer its customers a complete set of integrated services".
Caleidoscope Solutions is an authorized reseller of Managed Cloud Hosting  products and solutions.
EarthLink Complete Data Hosted Network Security