What is Private Cloud Hosting?
Virtual Private Servers and Private Clouds are often confused.  These services are not the same.  While the differences between virtual server hosting and private clouds might seem unimportant if you are just exploring options, your choice could mean all the difference in the world for your businesses.

Here are some key differences:
Benefits of the private cloud.
Security:  Private Cloud Hosting  is secure, and with the private cloud data sits behind your company's dedicated firewall. As long as you are up-to-date on your virus protection and have the right security precautions in place, your data is just as secure, if not more secure than if it was on premise because in addition to built-in private cloud security we operate only enterprise-grade top-tier data centers with all of the security that implies.  Issues with stolen laptop or pc's are easily managed with Cloud computing.
Scalability: Both private and public cloud allows you to quickly create a customized server. Add more memory, storage or CPU as you need it. Private cloud platforms grow with your business, and these platforms tend to be more customizable than many public cloud offerings.
Eliminate Maintenance and Upgrade Costs:   IT infrastructure maintenance and upgrades are costly. When utilizing private cloud hosting, those expenses are built into the monthly costs. You are simply renting the service and the physical space.
Build in Redundancy: One of the major benefits of private cloud is redundancy. With private cloud, redundancy is built into the design and you can customize the degree of redundancy that is required.
You can Eliminate Dedicated Servers!  Large businesses require a multitude of servers to operate properly. If you have multiple on-site servers, then there's more to worry about than just the cost of maintaining and upgrading these. You also have to think about where you are going to store them and how much energy they use.  When private cloud hosting services becomes your dedicated server, you will cut down on overall costs considerably.
Server Setup – A virtual private server is a single physical server, split up between a limited numbers of users. It is a similar hosting set-up to a shared server, where many user accounts are located on the same server. The main difference between these two server setups is that VPS accounts have fewer users per box, and the users get more control over their section of the server. Virtualization software divides the users from each other, although you're not entirely isolated from being affected by other people on your server.
A Private Cloud uses distributed resources across multiple physical servers. The redundancy allows for a seamless transition to the other servers in a network in the event of a hardware failure or other issue.  It is similar to a RAID 5 hard drive setup.   The user might see the resource as one server, but multiple systems are actually behind it.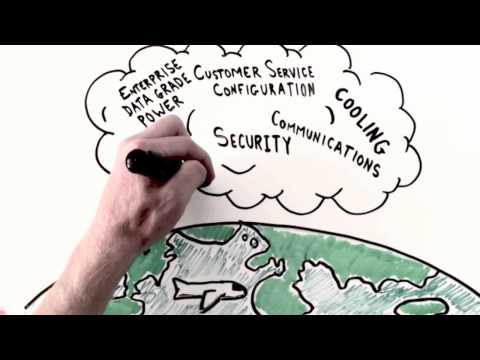 EarthLink Businesss Private Cloud Hosting