Hosted PBX
In the case of a Hosted PBX solution, a carrier owns and manages the equipment and rents space, time and telecommunications services on that.   That PBX is typically located off site from the office location.  It is joined to the customer facility via various types of phone lines, including T-1, Ethernet, SIP Trunks, Cable, etc.
Essentially Hosted PBX is another term for what used to be known as Centrex – when the Phone Company owed the PBX or "switch;" actually it was housed in a very large Central Office also called a public exchange that rented business customers space, time and telephone service including features.
There are advantages and disadvantages to being a customer of a Hosted PBX.  The arguments are similar to the age-old question – should I rent or buy my car.
Caleidoscope Solutions represents quality providers of Hosted PBX services.   We have installed and supported Hosted PBX services for over five years.
Some of the providers we recommend include the following.  We welcome the opportunity to demonstrate these services in the comfort of your office and lend you a demo phone to try out for yourself.
EarthLink Business Hosted Voice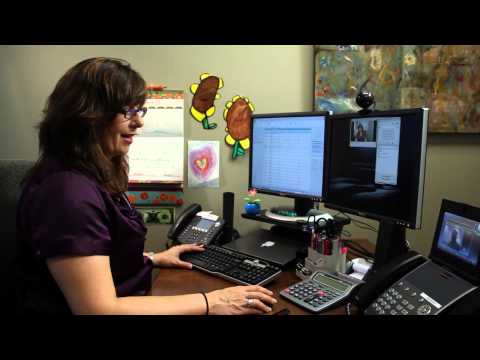 Level 3 Voice Complete Sip Trunking
Small and medium-sized businesses that choose Hosted PBX can gain an advantage when they opt for a technology solution that allows small and medium-sized businesses to utilize a sophisticated telephone system without the burden of investment in telephone equipment that will depreciate over time. Hosted PBX systems operate and are maintained by a third part Voice-over-IP (VoIP) service provider. A Hosted PBX enables employees to work from their home, a hotel or on their cell phone while still being connected to one centralized telephone system.  The system allows callers to be transferred, puts callers on hold with music, set up conference calls or have the phone answered by an automated attendant who can direct callers to different departments.
Caleidoscope Solutions is a broker of a hosted PBX, Hosted Voice and a variety of services and equipment.  We  welcome the opportunity to educate you and your staff so your business can learn about how these  services can assist you.   Call us or complete a "contact us" form and we will get back to you pronto!