SIP Services – Update on CenturyLink Level 3 Acquisition
 
Century Link revealed plans to purchase Level 3 in late October for $34 billion.   Together, the two companies will offer a combination of cloud and data services (including SIP) for businesses over a wide-reaching, high speed network.
According to Telecompeitor.com, "If CenturyLink's plan to merge with Level 3 Communications is approved, the combined carrier will get 76% of its revenue from the enterprise and wholesale market, said a Level 3 executive today.  After the CenturyLink, Level 3 merger, the combined company would be the most heavily business-focused of the nation's five largest service providers by a long shot…"
READ the full Telecompeitor story on the acquisition.
SIP Services by Level 3
We highly recommend Level 3 SIP services to our customers.  Caleidoscope has many years of working with Level 3.  Our experience with Level 3 SIP  is excellent.
Especially relevant, Caleidoscope Solutions is an  authorized broker of Level 3 SIPservices.  Therefore, our numerous years of experience deploying SIP services for our customers provides us with a unique perspective.  Our years of experience as brokers offer you our expert opinion on multiple SIP carrier options.  We say "All SIP services are not created equal".  Level 3 SIP services are compelling.   Consequently, at CaleidoscopeSolutions, we often reference Level 3 as "the carrier's carrier".  Most noteworthy,  Caleidoscope is authorized to  represent Level 3 since 2007.
You Can Realize the Benefits of Level 3 SIP
Streamline operations when you use Level 3 Voice Complete. –  As a result, SIP can eliminate patchwork voice services from disparate vendors and reduces vendor management complexities.
Create both Secure and Survivable SIP services – Furthermore, you deploy Enterprise-grade business continuity and disaster recovery.  This helps keep your business up and running in times of crises.
Build Solid Emergency 911 Solutions: –   You assure employee safety when you obtain comprehensive 911 emergency service.
Secure an Expansive Footprint –  simplify migration and eliminate the need for multiple vendors when you deploy Level 3 SIP.
Realize Cost Savings – As much as 30-50 percent cost savings  can be achieved by deploying SIP versus legacy circuit-switched infrastructures.
Level 3 Voice Complete includes the following – It is True, Native ISDN PRI Handoff.   Connect all business sites without costly upgrades or need for IADs or gateways.
Level 3 has its own SIP Network – As a result, Level 3 SIP provides a predictable, high-quality user experience.   Furthermore, you can provision Geographically Independent Phone Numbers.  The network design simplifies number management across mobile workforces.  Hence, it provides virtual presence.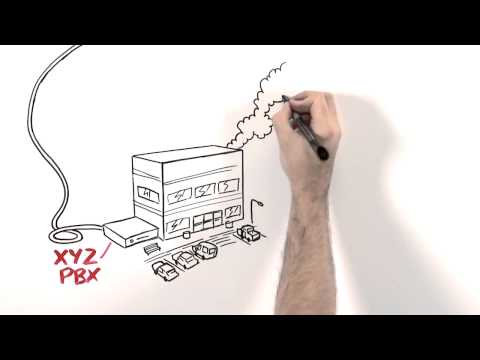 Call Caleidoscope at 866.462-9259 to learn more about Level 3 SIP services.
Also, click the hot link on our site and  you can learn more about Level 3.   Or click on our dedicated SIP web page to read more about SIP services.