Why MPLS is Still a Viable, Competitive Network.
According to Harry Newton and Steve Schoen's 27th edition of Newton's Telecom Dictionary, Multiprotocol Label Switching or MPLS is a way for high-performance telecommunications networks to direct and carry data from one network node to the next.  MPLS lets you create "virtual links" between distant nodes.  It can encapsulate packets of various network protocols.  In an MPLS network, data packets are assigned labels.  Packet-forwarding decisions are made solely on the contents of this label, without the need to examine the packet itself.
Check out this excellent article on MPLS by Jona Till Johnson of NetworkWorld.
MPLS Networks
MPLS can improve up-time by sending data over an alternative path in less than 50 milliseconds (if one exists). MPLS also reduces the amount of manual intervention your network provider has to do to create a WAN, reducing the likelihood of human error bringing down your circuit. MPLS can also create a scalable IP VPN and it's not difficult to add an additional site to the VPN. There is no need to configure a complex mesh of tunnels, as is common with some traditional approaches.
By prioritizing time-sensitive traffic such as VoIP, MPLS can improve user experience because it offers multiple Classes of Service, enabling users to apply separate settings to different types of traffic.  By putting multiple types of traffic on the same link, user can also allow high priority traffic to borrow capacity from lower priority traffic streams whenever required. Conversely, when the lower priority traffic needs to burst beyond its usual amount of bandwidth, it can use any capacity that's not being used by higher priority services.
An MPLS connection between two sites can be configured to act like a long Ethernet cable, with the hops involved hidden from view. This is sometimes known as VPLS or Virtual Private LAN Service.  Sometimes the shortest path between two locations isn't the best one to take, as congestion has made it less attractive (at least for the time being).  MPLS offers sophisticated traffic engineering options that enable traffic to be sent over non-standard paths. This can reduce latency (the delay in sending/receiving data). It also reduces congestion on the paths that have just been avoided as a result of traffic engineering.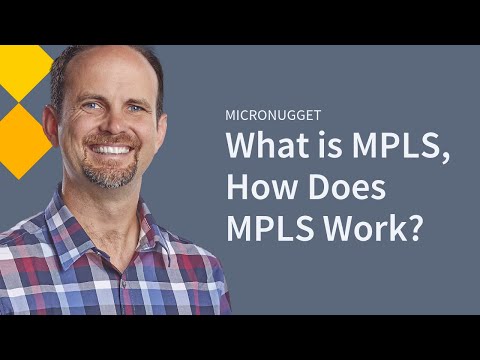 While newer data networking technology is being widely deployed by many customers, MPLS is still one of the leading enterprise WAN services.  It has been widely deployed by networking personnel over the past decade.   Researcher are boasting that  MPLS will continue to play a key role within the enterprise as part of a hybrid WAN architecture.
Below is product information from a handful of providers Caleidoscope utilizes to assist our customers in the design, deployment and management of a robust MPLS network.
EarthLink Business MPLS over Ethernet
Windstream MPLS VPN Networking Solution
Caleidoscope will assist in the design, selection, pricing, order, implementation and delivery of an MPLS network.  Call or use our Contact Us form for more information.    We offer consultations at no charge.